This Print output option allows anyone to print the profile of a gear generated by Gearotic CAD, to a home or business paper printer, in order to create a templates so it may be used to trace and cut via scroll saw, band saw or any hand tool workshops may use to get the job done.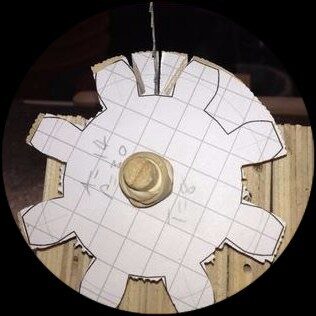 The print option allows user to print the profile of a gear to generate a template using any paper printer. Image shows template laid on top of wood and being cut out via scroll saw.
Here's another example of our template, this one being cut via band saw.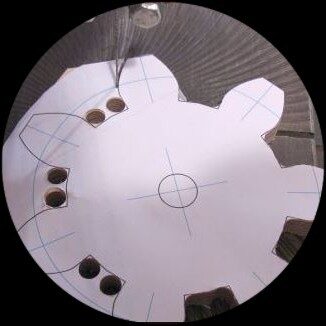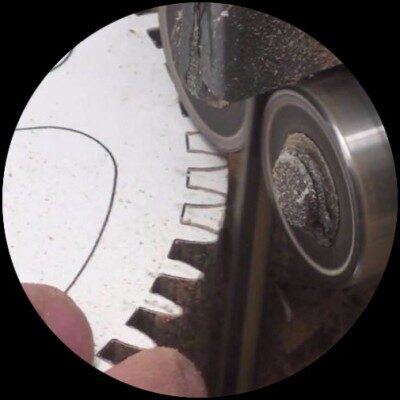 Different technique used to cut away root of teeth while using the gear paper template.
All rights reserved to: Gearotic Motion CAD
Email: support@gearotic.com
Nova Scotia, Canada